Welcome to Action Services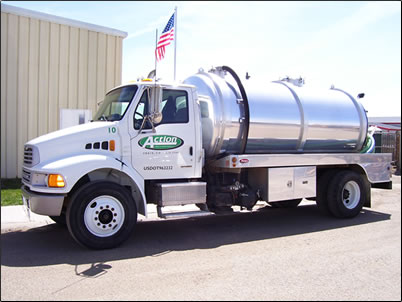 Disabled veteran owned and professionally operated, Action Services Inc. has been serving Craig, Steamboat Springs, Meeker, Baggs and the surrounding areas of Northwest Colorado and Southern Wyoming since 1997. Our experienced team of skilled professionals provide Action Drain Services Service Truck expert drain cleaning, portable toilet and septic pumping services for homes and businesses. With the best trained staff and top of the line equipment, we can serve you better. We didn't buy our name, we built it!
We are affordable and dependable. Contact us today and speak with one of our sewer and septic experts.
Services for residential, commercial, industrial, and municipal:
Drain clearing and sewer line cleaning
Septic pumping
Portable toilet
Video camera
Excavation
Inspections
Potable Water